The Promise Ambassadors
Cleveland Central Promise Neighborhood's got 'em, and you've gotta meet 'em!
Here's the deal, from the Cleveland Plain Dealer: "During 2011, 20 adults and eight teens were named 'Promise Ambassadors.' Each agrees to reach out to at least 50 Central residents and to do a community engagement project to advance the Promise Neighborhood's 'cradle to college' agenda. Each ambassador receives three weeks of training, funded by the Sisters of Charity Foundation, and makes a 'promise' to use his or her unique talent to help improve the community."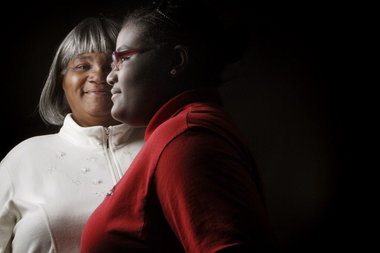 De'Etta Brown, left, and her 15-year-old daughter, Brenda, have gone through training to be Promise Ambassadors. Lonnie Timmons III, The Plain Dealer
Check out the full article for more profiles of Promise Ambassadors.
Want more on Cleveland Central? You got it! The Cleveland Plain Dealer is starting a series about them, so check out the first one and stay tuned for more!