Worcester, MA – Promise Neighborhood in the News
Worcester's Main South Promise Neighborhood schools are highlighted in today's Worcester Telegram & Gazette.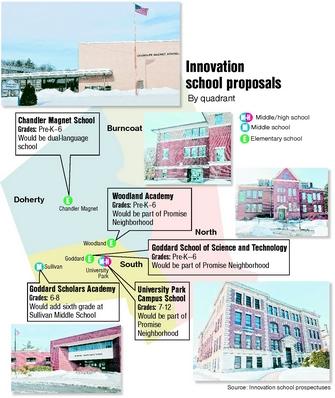 Photo courtesy of Worcester Telegram & Gazette
The article describes Main South Promise Neighborhood's plans in as many as "five schools next year through the state's innovation school concept. One school would create an entire Spanish/English dual-language school, three schools would tie in to a broader neighborhood improvement plan, and another would make more subtle changes to an existing program within a school."
Read more about the community's schools plans  in the article. For more on the Main South Promise Neighborhood, see their website.